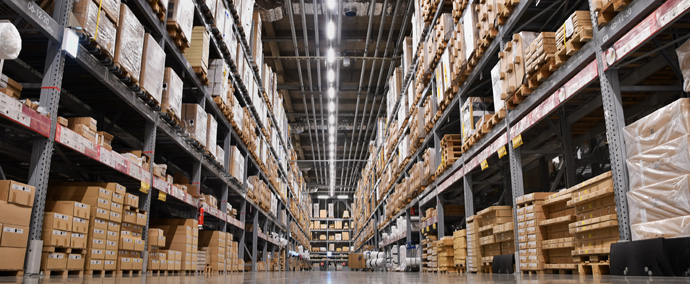 Logistics & Reverse Logistics
Global specializes in logistics and reverse logistics, bringing to clients more than 15 years of experience and recognizing that each client's requirements are individual to their organization. Clients regularly outsource to Global key elements of their Supply Chain Management and have come to rely on Global's expertise and demonstrated competence in logistics.
Utilizing both its own trucks as well as working in direct strategic partnership with select logistics companies, Global offers complete solutions, no matter how complex. Global understands very well that the "devil's in the details" and makes sure that client assets in transit are both insured and safely delivered to Global's secure warehouse facilities.
The Global team also handles daily deployment of new client assets from secure, insured storage and warehouse services located at Global's Atlanta logistics center. Seamless deployment means handling everything from small parcel packages up to palletized freight services and dedicated truck delivery co-ordination as well as just-in-time hot shot orders.
Field recovery of client assets is another key Global competence, offering a wide range of services from White Glove to desk-to-desk recovery on-site at client facilities. Many clients require Time Specific Delivery and Pick Up and these are handled directly by Global's administrative support team who manage the entire process from order placement through delivery of product.
Identification and timely return of off-lease assets to their legal owners is an important added-value service offered by Global that regularly saves its clients hundreds of thousands of dollars annually in payments to leasing companies. Global's administrative team carefully co-ordinates and tracks leased equipment with serialized audit reporting ensuring our clients leasing contract obligations are met.
Global Technology Services Group
2850 Barrett Lakes Blvd NW, Suite 500
Kennesaw, GA 30144
(404) 551-5189